RPG Forums Online
Lady of Shadows
Posts: 6473
Joined: Wed Mar 05, 2008 10:34 pm
Location: Virginia, USA
Contact:
ok here is Gael again. I have to find her pics again cuz I can't get them from the old thread since it is locked
Name: Gael�
Race:Burmecian
Class: dancer
Job: pirate captain of the Wandering Ruby
[spoiler]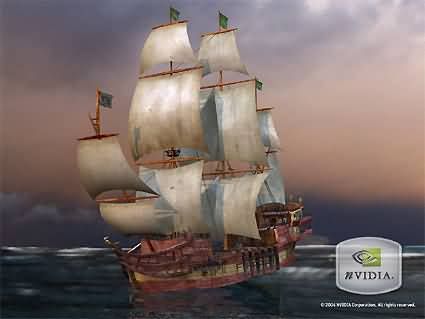 [/spoiler]
Region: TBA
Appearance: the outfit of this one:
[spoiler]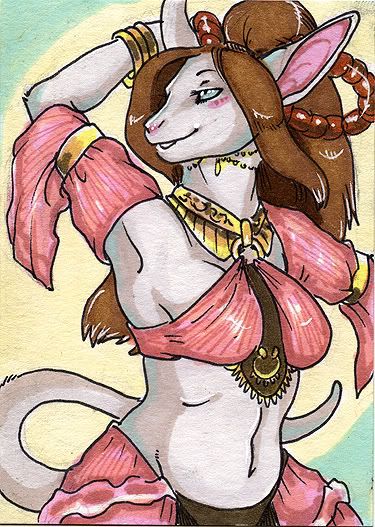 [/spoiler]
Gael has the appearance of a normal Burmecian, a rat-like form covered in Dark grey fur and pale blue-grey eyes. She has pure white hair that falls half way down her back.�
[spoiler]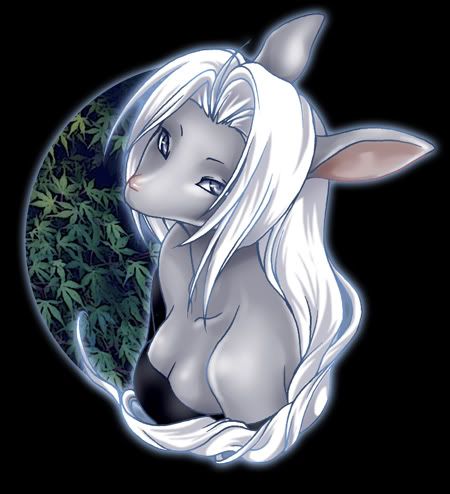 [/spoiler]
Weapon: Rapier
[spoiler]
[/spoiler]
Personality: Gael is an extremely playful being, her naive childish antics able to bring a smile to even some of the harshest creatures. Despite this, she can also be highly unpredictable, switching from an innocent a naive girl to a battle-ready fighter.
Bio: Gael had been trained in the art of war since little along with all the other Burmecian young. She was trained in swordsmanship and fencing and was on the path to joining the growing ranks of Burmecian milita when the Ruins were discovered. The turmoil caused in the court had the entire city of Burmecia in an uproar. With all the political storm that was brewing, Gael quickly grew tired of the constant bickering and yelling. She chose to lay aside her training and to leave her city, traveling to Clayra to train in the art of dancing. She fell in love with the mesmerizing art, finding its beauty and mystery intriguing. She then set off to travel the land, wandering freely.
She eventually came across a small band of young moogles who instantly took to her, following her everywhere. Together, they stumbled across a ship, beached on the rocks just off the coast the Arcticpellago. They managed to pull it free from the rocks and patched it up, the moogles declaring Gael as captain. They named the shop the Wandering Ruby, affectionately referred to as Ruby, and set sail to Carnival. Gael left the ship in the care of the moogles until she returned and went out on her own through the forest and on to the Oasis Wastes.
_________________
Last edited by
LadyRinoa
on Tue Oct 23, 2012 4:55 am, edited 1 time in total.
<center>
Set made by Me
Lady of Shadows
Posts: 6473
Joined: Wed Mar 05, 2008 10:34 pm
Location: Virginia, USA
Contact:
i will add to her cs a tad once i get it worked out. i have to find a picture of her ship xD unless..i forget did we say she and your character met prior to her finding the ship or after? i forgot a lot of what we said other than she heard him singing and it drew her to him
<center>
Set made by Me
---
Return to "Traditional 1x1 OOC"
Who is online
Users browsing this forum: No registered users and 0 guests